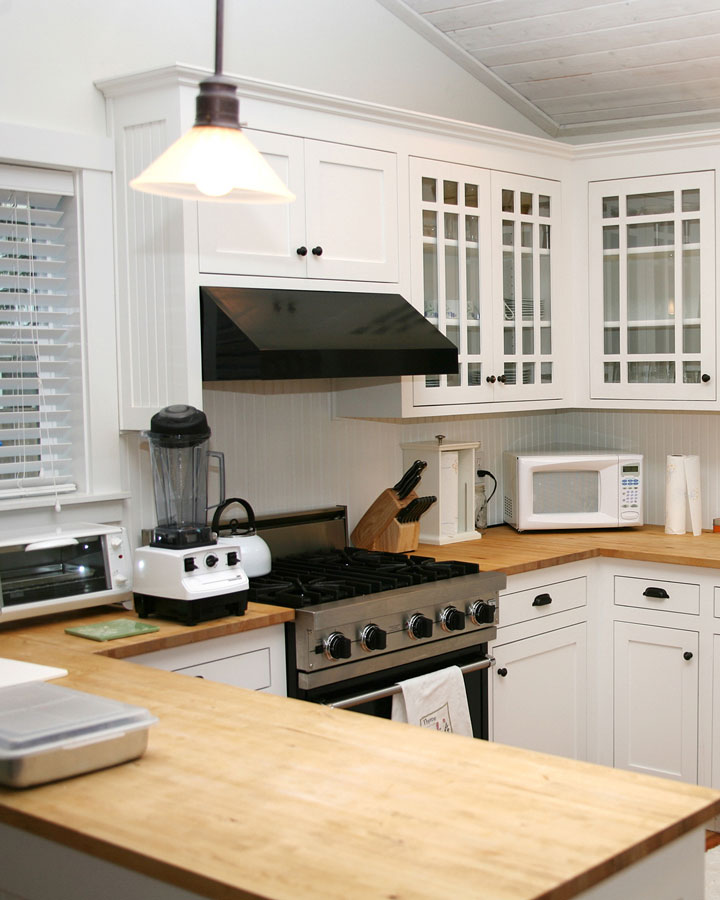 Butcher block countertops look great against these classic white cabinets. They have squared off edges and have been left with the natural wood color rather than stained. The wood material is not as hard as a stone surface, making it more forgiving to dishes and glassware. Reflective glass doors have been used in the upper cabinets, which is a nice counterpoint to the duller wood surface.
---
Link to this photograph:
<a href="https://www.butcher-block-countertops.com/wood-countertops.htm" >Wood Countertops</a>

Copyright © 2007-2023 Butcher-Block-Countertops.com.
All rights reserved.

Wood Countertops and White Kitchen Cabinets