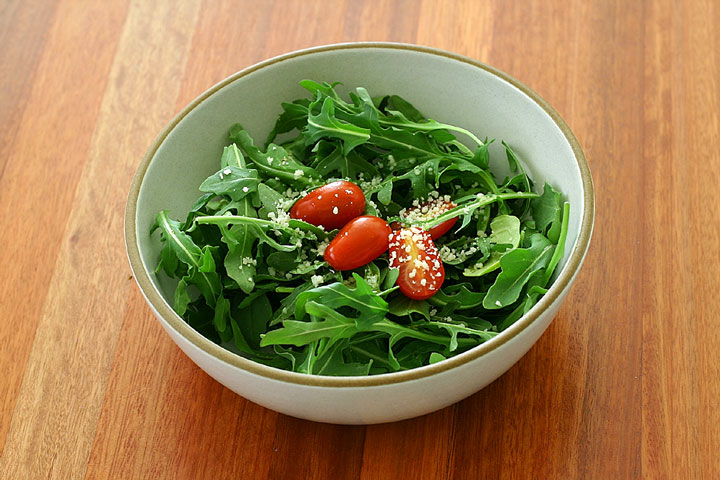 The healthy, green salad in this bowl was very likely prepared on this butcher block countertop. Cutting vegetables on a wood surface preserves the edges of sharp knives. Water used when washing food will not generally harm the butcher block surface, and sealing the countertop with an oil finish will keep it looking new longer.
---
Link to this photograph:
<a href="https://www.butcher-block-countertops.com/butcher-block-salad.htm" >Butcher Block Top and Salad Bowl</a>

Copyright © 2007-2023 Butcher-Block-Countertops.com.
All rights reserved.

Butcher Block Top with a Bowl of Green Salad